BIOGRAPHY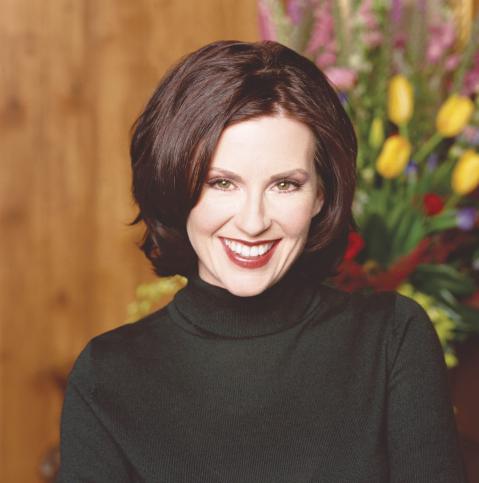 On November 12, 1958 someone very special was brought into this world. Her name, Megan Mullally. Though born in Los Angeles, Megan was raised in Oklahoma City, OK by her late father, Carter Mullally, Jr. (who passed away in 1992) and her mother, Martha Mullally.
While in high school, Megan studied ballet and appeared as a soloist with Oklahoma Citys Ballet Oklahoma. In the summers, she studied at George Balanchines School of American Ballet in New York City. "I realized that my favorite ballet roles were the ones where I was required to act," she says. "Having a mad scene and then dying on stage was the best part." As her interest in theater was growing, Megan studied English and art history at Northwestern University while appearing in university plays and musicals. She also spent six years working in Chicagos theater scene.
Megan relocated to Los Angeles and won her first regular television role playing Ellen Burstyns daughter on the New York-based The Ellen Burstyn Show. She then began appearing in regular roles on such series as My Life and Times and Rachel Gunn, R.N., and as a guest star on Ned & Stacey (where she first met her current co-star Debra Messing). She also won roles on Seinfeld, NBCs Frasier, Mad About You, Wings, Caroline in the City, Dear John and NBCs Just Shoot Me, as well as Almost Grown. She recently appeared in Paul Mazurskys television movie Winchell, portraying the wife of famed journalist Walter Winchell (Stanley Tucci). Megan has appeared in the feature films About Last Night , Queens Logic and Monkey Bone, as well as the upcoming Speaking of Sex, which stars Bill Murray and James Spader, and the independent feature Everything Put Together, opposite Rhanda Mitchell.
Among Megans Broadway credits are the hit revival of How to Succeed in Business Without Really Trying, in which she starred as Rosemary opposite Matthew Broderick and received an Outer Critics Circle Award nomination. She also appeared as Marty in the revival of Grease, starring Rosie ODonnell. Recently, Megan premiered her one-woman musical, Sweetheart, which enjoyed a sold-out four-week run in Los Angeles and will be remounted in the future. Megan also has been nominated for an American Comedy Award as Funniest Supporting Female Performer in a Television Series and from the Television Critics Association for Outstanding Individual Achievement in Comedy.
Today Megan lives in Los Angeles with fiance Nick Offerman, her live-in boyfriend of 2 years. The two soon hope to start a family of their own.
ADDRESSES, E-MAILS, TIPS, ETC.

WANT TO CONTACT MEGAN?

For information on where to contact Megan, click on the photo to the left.