FILMOGRAPHY : MEGAN MULLALLY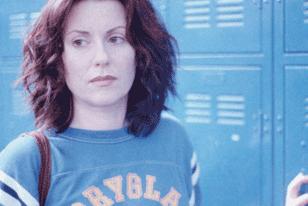 PHOTO FROM "EVERYTHING PUT TOGETHER"
FOR INFORMATION ON FILM OR CHARACTER, CLICK ON NAME
The Pact (2002) TV Melanie Gold
Stealing Harvard (2002) Patty Plummer
NBC 75th Anniversary Special (2002) TV Herself


Speaking of Sex (2001) Jennifer Klink
Best Man in Grass Creek (2001)
Monkeybone (2001) Kimmy
Everything Put Together (2000) Barbie
Anywhere But Here (1999) Woman Buying Car
Winchell (1998) TV June Winchell
"Will & Grace" (1998) TV SERIES Karen Walker
Hollyrock-a-Bye Baby (1993) TV (voice)
I Yabba-Dabba Do! (1993) TV (voice) Pebbles Flintstone
"Rachel Gunn, R.N." (1992) TV Series Becky Jo
"Fish Police" (1992) TV Series (voice) Pearl
"My Life and Times" (1991) TV Series Susan
Queens Logic (1991) Dolores (Drunk Woman)
Rainbow Drive (1990) TV Ava Zieff
"Ellen Burstyn Show, The" (1986) TV Series Molly Brewer Ross
About Last Night... (1986) Pat
Last Resort (1986) Jessica Lollar
AKA - She Knew No Other Way (1986)
Once Bitten (1985) Suzette
First Steps (1985) TV Cathy
MEGAN WITH HER BAND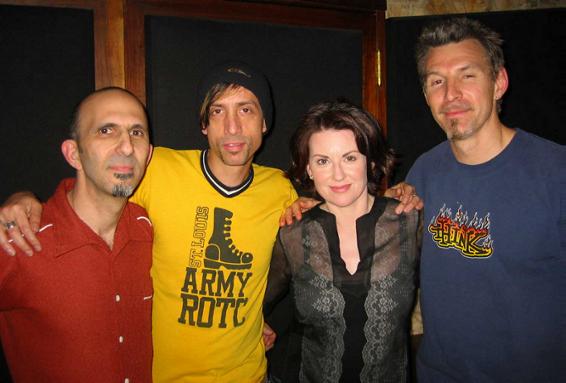 THE SUPREME MUSIC PROGRAM
LYRICS
Find lyrics under The Sweetheart Break-In or Big As A Berry page. You may go to the following links also. Be sure to listen to both of Megan's wonderful CD's, "The Sweetheart Break-In" and "Big As A Berry" and don't forget to pick up the NBC Christmas CD!