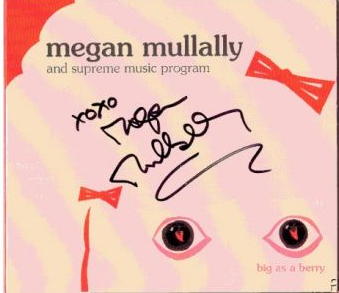 2. ODE TO BILLY JOE
It was the third of June, another sleepy, dusty Delta day
I was out choppin' cotton and my brother was balin' hay
And at dinner time we stopped and walked back to the house to eat
And Mama hollered out the back door "y'all remember to wipe your feet!"
And then she said "I got some news this mornin' from Choctaw Ridge."
"Today Billie Joe MacAllister jumped off the Tallahatchie Bridge."

Papa said to Mama as he passed around the black-eyed peas
"Well, Billie Joe never had a lick of sense, pass the biscuits, please."
"There's five more acres in the lower forty that I gotta plow."
And Mama said, "Well, it's a shame about Billie Joe, anyhow."
It seems like nothin' ever comes to no good up on Choctaw Ridge
And now Billie Joe MacAllister's jumped off the Tallahatchie Bridge

Mama said to me "Child, what's happened to your appetite?"
"Why, I've been cookin' all mornin' and you haven't touched a single bite."
"That nice young preacher, Brother Taylor, dropped by today."
"Said he'd be pleased to have dinner on Sunday, oh, by the way."
"He said he saw a girl that looked a lot like you up on Choctaw Ridge"
"And she and Billie Joe was throwing somethin' off the Tallahatchie Bridge"

A year has come 'n' gone since we heard the news about Billie Joe
And Brother married Becky Thompson, they bought a store out in Tupelo
There was a virus going 'round, Papa caught it and he died last Spring
And now Mama, she don't seem to wanna do much, much of anything
And me, I spend a lot of time pickin' flowers up on Choctaw Ridge

And drop them into the muddy water off the Tallahatchie Bridge
4. Real Emotional Girl
She's a real emotional girl
She wears her heart on her sleeve
Every little thing you tell her
She'll believe
She really will
She even cries in her sleep
I've heard her
Many times before
I never had a girl who loved me
Half as much as this girl loves me
She's real emotional

For 18 years, she lived at home
She was Daddy's little girl
And Daddy helped her move out on her own
She met a boy
He broke her heart
And now she lives alone
And she's very, very careful
Yes, she is

She's a real emotional girl
Lives down deep inside herself
She turns on easy
It's like a hurricane
You would not believe it
You gotta hold on tight to her
She's a real emotional girl
6. MY DEAR COMPANION
Oh, have you seen my dear companion
For he was all this world to me
But now he's gone to some far country
And that he cares no more for me

I wish I were a swallow flying
I'd fly to a high and lonesome place
I'd join the wild birds in their crying
Thinking of you and your sweet face
[musical bridge]
Oh have you seen my dear companion
For he was all this world to me
But now the stars have turned against me
And he cares no more for me

Oh when the dark is on the mountain
And all the world has gone to sleep
I will go down to the cold dark waters
And there I'll lay me down and weep

Oh, have you seen my dear companion
Oh, have you seen my dear companion
Oh, have you seen my dear companion
For he was all this world to me
8. LAMENT
Listen, children:
Your father is dead.
From his old coats
I'll make you little jackets;
I'll make you little trousers
From his old pants.
There'll be in his pockets
Things he used to put there,
Keys and pennies
Covered with tobacco;
Dan shall have the pennies
To save in his bank;
Anne shall have the keys
To make a pretty noise with.
Life must go on,
And the dead be forgotten;
Life must go on,
Though good men die;
Anne, eat your breakfast;
Dan, take your medicine;
Life must go on;
I forget just why.
9. THE GRAND TOUR
Step right up,
come on in
If you'd like to take the grand tour
of the lonely house that once was home sweet home
I've got nothing here to sell you
Just some things that I will tell you
Some things I know will chill you to the bone

Over there,
sits the chair
Where she'd bring the paper to me
and sit down on my knee and whisper "Oh, I love you."
But now she's gone forever
And this old house will never
Be the same without the love that we once knew

Straight ahead,
that's the bed,
where we lay in love together
And Lord knows we had a good thing going there
See her picture on the table,
Don't it look like she'd be able
Just to touch me and say "Good morning, dear."
There's her rings,
All her things,
And her clothes are in the closet like she left them
When she tore my world apart
As you leave you see the nursery,
Oh, she left me without mercy
Taking nothing but our baby and my heart

Step right up,
Come on in
10. DANNY BOY
Oh Danny boy, the pipes, the pipes are calling
From glen to glen, and down the mountain side
The summer's gone, and all the roses falling
It's you, it's you must go and I must bide.

But come ye back when summer's in the meadow
And now the valley's hushed and white with snow
'Tis I'll be here in sunshine or in shadow
Oh Danny boy, oh Danny boy, I love you so.

But come ye back and all the flowers are dying
If I am dead, as dead I well may be
You'll come and find the place where I am lying
And kneel and say an "Ave" there for me.

And I shall hear, though soft you tread above me
And all my grave will warmer, sweeter be.
For you will bend, and tell me that you love me
And I shall sleep in peace until you come to me.
11. TAKE IT WITH ME
Phones off the hook,
No one knows where we are,
It's a long time since I drank champagne.
The ocean is blue, as blue as your eyes,
I'm going to take it with me when I go.

Old long since gone
Now way back when
We lived on Coney Island.
Ain't no good thing ever dies
I'm gonna to take it with me when I go.

Far, far away
A train whistle blows.
Wherever you're going,
Wherever you've been,
Waving good-bye
At the end of the day.
You're up and you're over
and you're far away......

Always for you,
Forever yours.
It felt like the old days,
I've worn the faces off all the cards,
I'm going to take it with me
when I go.

Children are playing at the end of the day.
Strangers are singing on our lawn.
It's got to be more than flesh and bone,
All that you've loved
is all you own.

In a land, there's a town,
and in that town, there's a house,
and in that house, there's a woman,
and in that woman, there's a heart I love,
I'm going to take it with me when I go.
I'm going to take it with me when I go.